Accessibility Action Plan
2018-2022
St John's aims to consider the uniqueness and individual needs of its children by delivering a broad, balanced, differentiated and relevant curriculum. Each child is considered as a whole person developing skills, concepts and attitudes necessary for the opportunities and experiences of the future. Our aim is to prepare our children to reach their full potential as responsible citizens. Our school aspires to value everyone associated with it, irrespective of age, position, race, gender, background or ability. We endeavour to motivate, support and inspire personal, spiritual, emotional and educational growth in a safe and secure environment.
Our Curriculum Aims:
To encourage all children to understand, be interested in and show respect to others, whilst also developing their own self esteem.

To ensure our children become literate and numerate and having the confidence when communicating, working with and responding to others.

To ensure our children develop independence enabling them to make healthy, safe life choices for themselves and others.
Please see our Curriculum Intent to full information on our Curriculum Aims.
In our Accessibility plan we will outline how we can promote accessibility for all disabled children, staff, parents, governors and visitors to our school. This is also supported in our Disability Equality Scheme, SEN, Health & Safety and Equal Opportunities Policies.
The purpose of this plan is to show how our educational setting intends, over time, to increase accessibility to the physical environment, the curriculum and written information so that all pupils with a disability can take full advantage of their education and associated opportunities.
This plan sets the proposals of St John's Church School to ensure our practices and policies comply with the Special Educational Needs and Disability Act 2001 and increases access to education for those with disabilities. We will therefore, make sure that we:
Do not treat disabled children less favourably for a reason related to their disability.

Will make reasonable adjustments for disabled children, so that they are not at a substantial disadvantage.

Will plan to increase access to education for disabled children.

Do not allow any form of harassment of people with a disability.

Will promote positive attitudes towards anyone living with a disability.

Will remove barriers which may discourage disabled people from playing a full part in the life of our school.

Will encourage full participation by everyone in our school activities.
Our Accessibility action plan is resourced, implemented, reviewed and updated annually and the views of children, staff, parents of children who have a disability, governors and members in our community with relevant experience, are taken into consideration.
Our main priorities include:
Increasing the extent to which disabled children and adults can participate in the school curriculum.

Improving the physical environment of the school to increase the extent to which disabled children and adults can take advantage of education and the wider life of school including trips and clubs.

Improve the accessibility of written information to disabled children and adults.
How does this happen in these 3 Key Areas:
Access to the curriculum – our children are taught using a variety of teaching and learning methods, ensuring accessibility to the curriculum. Every child has individual learning targets which are closely monitored and regularly reviewed. All staff access up to date training which leads to a better understanding of the children's needs. Teaching assistants are also well trained and work in collaboration with the teaching staff to ensure appropriate support is offered. We analyse our school data to measure the impact of intervention programmes and support strategies. Our SEN register is regularly updated by the SENCo. Advice is sought from the SEN and Disability Service, the Educational Psychologist and other appropriate outside agencies to provide staff with information about making 'reasonable adjustments' to the curriculum.
Physical Access – the school building and grounds: there are well structured and supportive playtime and lunchtime activities such as Year 6 play-leaders, an adult play-leader and football club coach. Internally when making adjustments to the building we ensure these are DDA compliant. Any hazards are denoted for the visually impaired, height adjustments are made if required and flexibility in seating arrangements to suit pupil needs are made.
Access to written information – every classroom has their own Interactive Whiteboard, lap tops and iPads are widely available for individual children, visual timetables are used, parents receive monthly newsletters and a weekly electronic news bulletin, weekly 'drop-in' sessions for parents are available to visit their child's class teacher plus alternative phone conversations or email communication.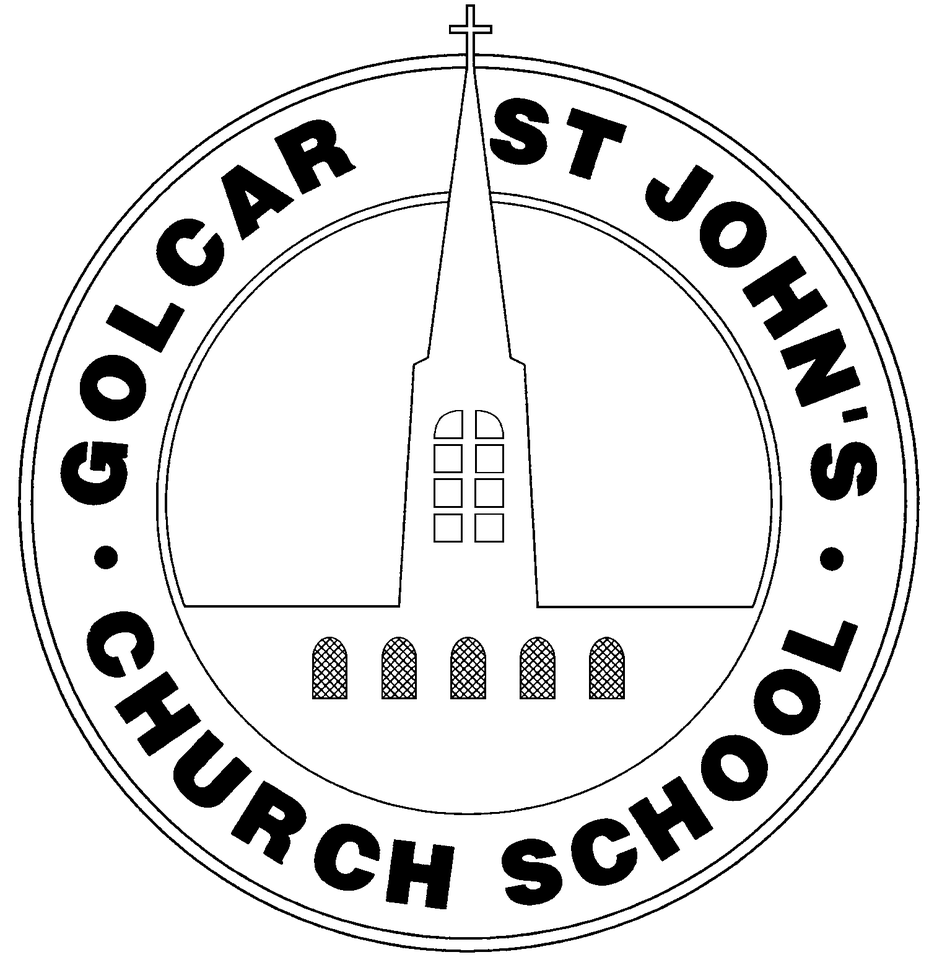 Accessibility Plan (required under the Disability Discrimination Act 1995) covering future policies for increasing access to the school by children with disabilities.
Head Teacher: K. Benford
Chair of Governors: S. Hanson
Recommendations updated September 2020
Collecting views to inform planning:
Collecting views of parents and pupils from the SEN disability register through direct contact during SENCo review and teacher/parent meetings.

Keep staff updated with information sharing, training and collection of views.

Collect whole school views through annual pupil and parent surveys which are put onto the website.

Discussion with Governors, at Governing body meetings, to collect their views.
Access to Premises and Environment:
Carry out Kirklees premises audit with attention to lighting, signage, fire alarm, acoustic environment, floor coverings, heating & ventilation, accessibility to toileting/cloakrooms, changing facilities, external grounds including playground, fields and walkways.

Consider as part of school audit the provision of ramps, improvements to doorways, adapted furniture and equipment to improve access.

To plan and act upon the recommendations as far as is reasonable within the school's budget and, to use Devolved Formula Capital funding, held by the Diocese, where practical and when prioritising other urgent works to school.

Clearly labelled entrance signage with directional arrows - sited on gable end of school building.

Doors – external: to fit a door bell at an appropriate level with 'hand touch' features. It will be the school policy that if the bell is rung staff will open the door to enable access.

All external doors need improvements to be made, making these wider, and with uneven door sets, slopes need looking at as exits from all cloakrooms to make these suitably graded. Rolling programme begun and one cloakroom door refurbished.

All internal doors need improvements to be made, to fit uneven door sets for wider entry/exit. See above, programme started.

To fit slip resistant none reflective un-patterned flooring to all cloakroom areas. Process begun in one cloakroom area. Governor priority to fit 'altro' flooring (non-slip) throughout school.

To remove any loose mats, which may cause tripping. Loose mats have slip resistant material fitted underneath. Caretaker to check these regularly for unevenness and damage, and then remove from site and new mats to be installed.

To fit radiator guards or low surface temperature radiators to all locations.

School staff & visitor car park markings to be upgraded every 3 years.

All visitors to be informed of the emergency evacuation procedures. Emergency exits clearly marked, detailed fire procedure in office file. Whole School fire (evacuation) drill each term. Lockdown (invacuation) drill annually.
Access to the Curriculum:
To review school resources to check that they are accessible for children with physical, hearing or visual disabilities.

To include information and key statutory documents regarding SEN and Disability on the school website.

To include aspects of disability equality in whole school worship and assemblies.

To increase awareness of positive attitudes towards disability through the curriculum.

To conduct an audit of the physical environment and make recommendations for any actions.

To review the school reading books and when purchasing new resources ensure these promote disabled people positively and equally to those without a disability.

To review all school policies which link to disability: SEN, Health & Safety, Equal Opportunities, PHSCE, Medicines, Anti-bullying.

To ensure that all staff (including those who have been newly inducted) are fully briefed and up to date with any changes and that they understand the National Curriculum Inclusion Statement.

To monitor teacher's planning to ensure that reasonable adjustments are taking place.
Access to Information
To establish and update the SEN and Disability register.

To consider and improve the accessibility of text based information provided to parents and carers including books, letters home, newsletters, website and look at ways of reducing communication barriers for those with visual impairment or dyslexia.

To analyse school performance data for all groups and present results and actions to whole staff and governors, place on school website.

To arrange progress meetings where required, dependent upon need to discuss and resolve issues and share performance data.

Class teachers, as part of the end of year transition process, to pass on relevant pupil data to the next class.

Ensure that parents are kept abreast of their children's progress in an appropriate way.
Fieldhead, Off Leymoor Road, GOLCAR, Huddersfield, HD7 4QQ
01484 644444
office@stjohnsji.co.uk